Our hearts are filled with gratitude for our SOS community.  We have come together stronger than ever during these challenging times. Since the pandemic began, we have provided food and other necessities for over 73 families with gift cards, pantry boxes, Thanksgiving dinners; all the while granting specific requests for struggling families.
SOS is overwhelmed by the generosity of our BPS Community during the Annual Season of Giving. Your kindness helped make the season bright for 24 families from all 13 BPS schools. Members of our community purchased 1800 items from family wish lists and $2800 worth of gift cards. Students, parents, and staff wrapped hundreds of presents.
The Beverly Elementary Junior Girl Scout Troop 76432 made Birthday Bags for all 24 families. Thank you from the bottom of our hearts to each person in our community and schools that helped make this annual effort a huge success.
Sponsored by SOS, PTAs, and BPS, BLOOM Upcycle Boutique is a second-hand store located at Seaholm High School, that encourages students to Reduce, Reuse, and Recycle. Instead of paying for items at BLOOM, students simply write notes of gratitude about their school, teachers, and staff to help create a caring and positive community.
BLOOM opened in September 2021 and is now open for all BPS high school students every Tuesday during A and B lunch and from 3-4 PM. Groves is excited to offer a shuttle to BLOOM on select Tuesdays during lunch and after school to take Groves students to BLOOM. If you're a Groves student and interested in shopping at BLOOM please see the SignUpGenius for shuttle details. Note that the after-school shuttle is one way and will not return students to Groves.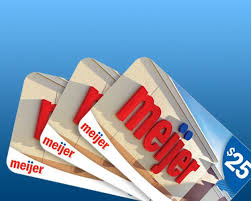 SOS distributed weekly grocery gift cards to families in our BPS community that experienced food instability due to the pandemic. From March 24th through August 27th, SOS distributed nearly $40,000 in gift cards to meet the needs of over 60 BPS families.
Childcare Support & Food Boxes
During the pandemic, SOS offered childcare assistance to help parents return to work while their young children were learning virtually. SOS provided financial assistance for childcare to ten families that requested support.
Food Boxes and Free School Meals
SOS worked with Project Healthy Community and Gleaners to provide food boxes during the pandemic. Since October 2020, SOS delivered 800 boxes of nonperishable food to families in the Birmingham Public School, Pontiac, and Detroit. SOS also helped promote the USDA program in which Chartwells provided all BPS students (regardless of need) with a week's worth of FREE breakfast and lunch meals.